How Satmell can help your development project
Our team is available for expert advice and assistance to facilitate your building or development project. As a specialty group of project managers with skills from a broad spectrum of financial and construction experience, we share insights at every stage of your project.
Planning? Developing? Building? Re-fitting? Our network of specialists are efficient and quality assured to deliver exceptional performance. We take pride in our reputation of delivering innovative solutions and responsive relationships for any development objective. We also make it simple to use our services for step-by-step project management.
Satmell Business Services offer end-to-end property development
We have wide-ranging scope: project definition to design, approvals, construction, project management through to tenancy fit-outs. Our work reflects our growth as a business since 1976 with consistent, quality service thanks to the 100+ years combined experience of our team.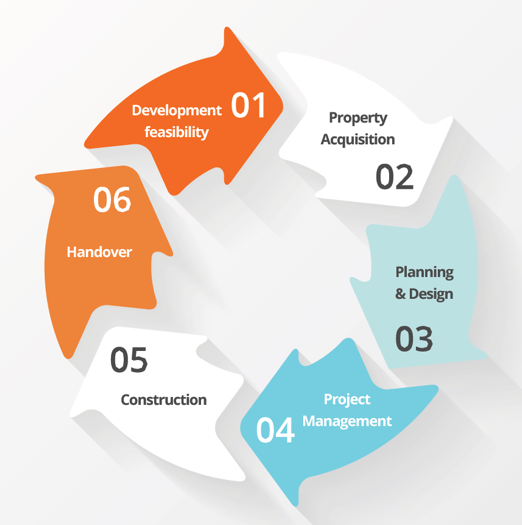 "…we have grown our business since 1976 with consistent, quality service."
Consisting of 8 spacious factory/warehouse facilities on a private road with dedicated car parking, as well as 24 industrial units, this Wetherill Park development is the newest addition to one of Sydney's premier industrial precincts.
Identifying property potential across Sydney for ideal industrial development is a Satmell Holdings specialty. See some of our success stories and how we have contributed to making every detail and every space an ideal place to do business for our clients.
Exceptional commitment to detail and communications
Our unique combination of skills and experience makes our management team responsive, innovative and efficient. Having built a quality network of professionals over the years, we are confident about the work of our architects, engineers, builders and contractors to deliver on our stringent requirements for quality work. Throughout every process, we believe in having clear, constructive communications with our clients. Our role is to facilitate reaching your goal and make it happen the best way we know how.